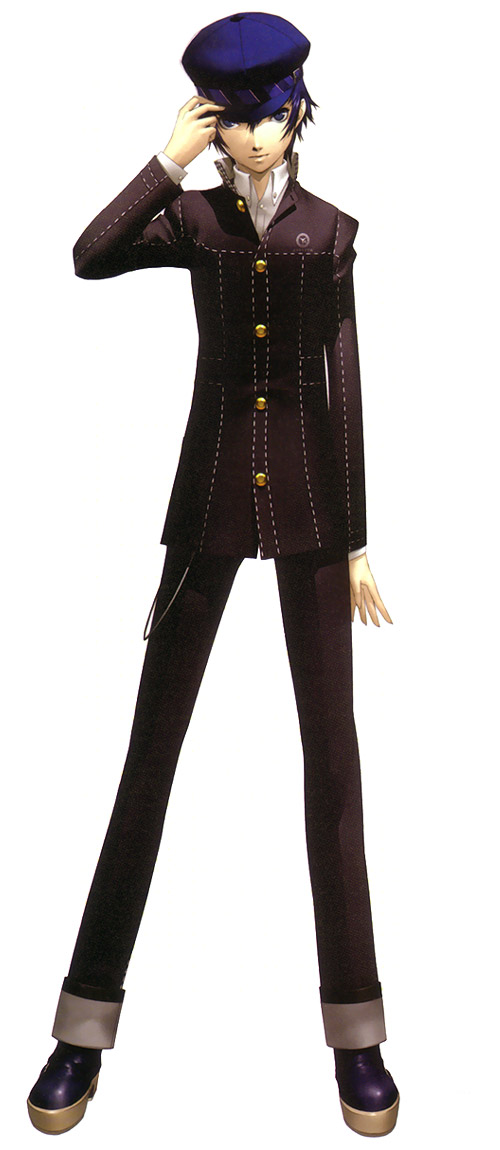 FULL NAME:
Shirogane Naoto
AGE:
17
GENDER:
Female
PHYSICAL DESCRIPTION:
An androgynous looking girl with short black hair and icy blue eyes. Though Naoto is not physically imposing by any standard she projects an intimidating presence. Due to her petite frame and notable height (5'10") many people have difficulty deciding her gender at first, a fact not helped by her penchant for men's clothing.
INFORMATION:
The head of a small Skill Out gang in District 15. A natural born leader and strict disciplinarian, Naoto has a presence about her that inspires loyalty. She composes herself like an old fashioned military commander and treats her gang members as soldiers in a unit, demanding absolute obedience. Her reputation is fearsome among delinquents as she has been known for visiting sudden and brutal acts of violence on those who oppose her. Despite her stony manner, at times Naoto wishes she could show her feminine side more often.
ABILITIES:
Unknown. Naoto appears able to manipulate gravitational fields, targeting individuals or a wide area and changing the effects of gravity upon her target. The extent of her power and its origin are not certain, though it appears to be unrelated to Personal Reality.
FACE CLAIM:
Shirogane Naoto, Persona 4

Guy Li

A Certain Mysterious Teacher




Posts

: 762


Join date

: 2012-06-27


Location

: Academy City



---
Permissions in this forum:
You
cannot
reply to topics in this forum